The rising water level after three days of consistent heavy rainfall snuck up on Honiara families in the Solomon Islands from accounts of survivors, most of who remain in evacuation centres today because they either have nothing to return to or there is a better chance of nourishment in staying than leaving.
Details of what caused the river level to rise so high in such a short span of time will still have to be confirmed; whether it was a major landslide upriver which had caused the surge or if it was the fact that the river had burst iots banks, it was simply hard to tell during the rainfall: Alice, her husband and five children just managed to escape.
By 11am on April 4, there was now no doubt that the Mataniko River would rise, but that it had washed away homes including Alice's within the hour left most of those now trying to rebuild their lives flabbergasted.
"I panicked so I just collected some clothes for my children (between 18 months and 14 years old) gathered my kids and we left," Alice who found refuge in Mbokonavera primary school with 538 other internally displaced persons says of an experience she will never forget; the family lost everything .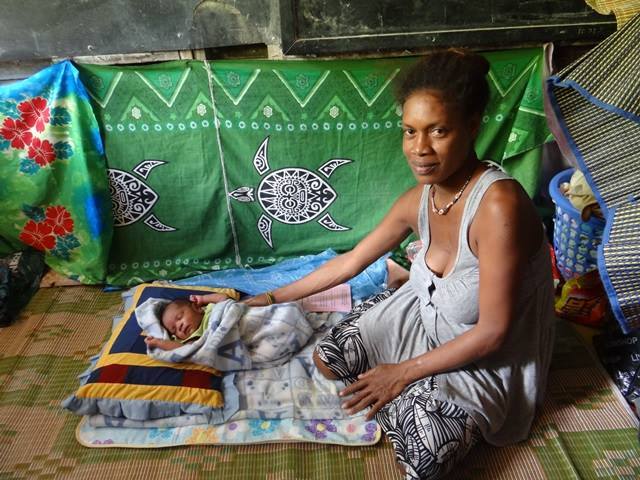 Like Alice, Seno, 28 years old, came to Honiara from Isabel to deliver her second baby one month ago; the floods brought her and her husband to the evacuation centre from where she returned to hospital to birth her baby after which she was immediately sent back (to the evacuation centre).
Like the other 25 pregnant and postnatal mothers in the center, she had not booked with the hospital to prepare for the delivery nor had she received any antenatal care. Seno and her husband will return home as soon as their baby is strong enough to travel for the traditional naming process to begin and to be able to access a lot more nutritious food which Seno knows her baby needs most at this formative phase.
Seno speaks of the vegetables and fruits her island home would have in abundance but for now, she has to make do with rice, noodles and tuna provided to the evacuation centres; meals to be complemented with micronutrient tablets. Stakeholders including UNFPA Pacific and the Ministry of Health are also working on the acquisition and distribution of coconuts to pregnant and lactating mothers to supplement their diet.
Dignity kits with sanitary napkins and basic hygiene supplies are also being delivered by UNFPA Pacific. "Nothing can prepare you enough for an emergency like this," the Ministry of Health Reproductive Health nurse Bethlyn Warereo, who travels to the five evacuation centers in the central zone daily from 8am to support the mothers until they are able to return home or relocate to new homes away from the flood-scared river banks, said.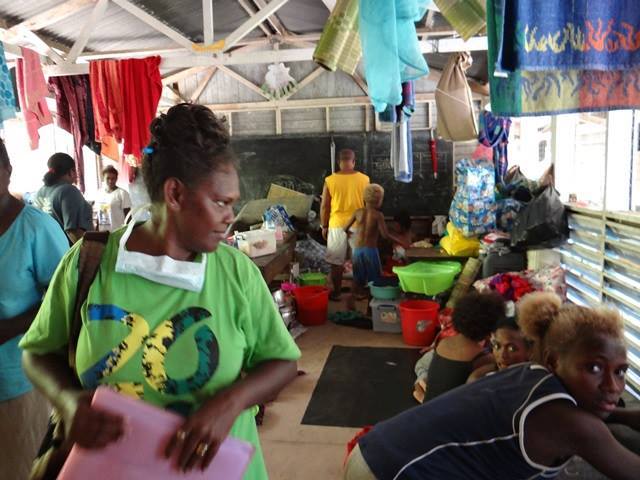 MHMS National Reproductive Health Coordinator Kathy Gapirongo, Honiara City Council Reproductive Health Coordinator Bethlyn Warereo and Polini McNeil, UNFPA Programme Analyst identified much earlier that more would be needed to be done to support the mothers in the evacuation centres, rather than the usual generalized responses.
Warereo is not new to disaster situations having been at the forefront of the Gizo Tsunami response attending to women as a midwife; she is providing the same support this time around which include focus group sessions at the center, to identify what additional support can be provided.
Water is transported to the evacuation centres in trucks but the sheer number of people is such close quarters translate to the threat of easily-spread water and/or air-borne diseases; mobilizing young people in these centres to assist recovery and rehabilitation work being carried out by government, civil society and development agencies has been one of the strategies used to stave off a public health emergency which would compound the existing situation of a flood emergency.
The United Nations Population Fund, UNFPA Pacific Sub-Regional Office (PSRO) is working with the Solomon Islands Ministry of Health and the Solomon Islands Planned Parenthood Association (SIPPA) to organize public health outreach with the help of adolescent girls and young women in the center.
The lives of 188 high school students have been temporarily suspended since the floods destroyed Rove Boarding School; the students remain in an evacuation center in Honiara, hoping to be able to resume their studies soon. UNFPA teamed up with the Ministry of Health Adolescent Health Department team to visit high school students at evacuation centres providing students and teachers with hygiene kits and they conducted discussions on reproductive health-related issues.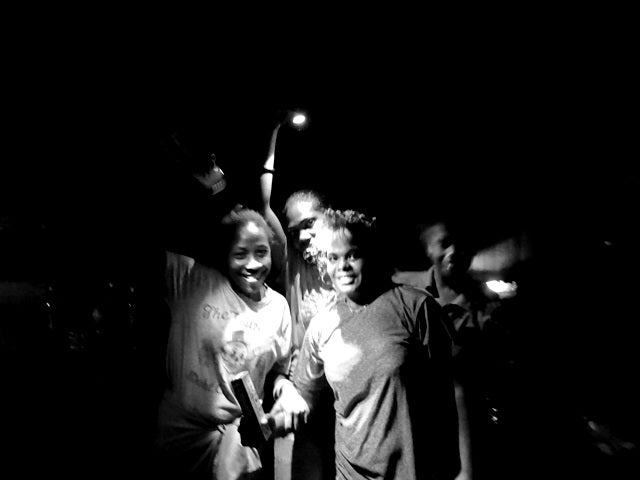 "Adolescents are the next leaders of the Pacific; their health is the basis for a healthy nation and their wellbeing is key to national development," UNFPA Pacific Director and Representative Dr Laurent Zessler said.
"It is critical that they receive complete and accurate information and access to services to reproductive health care and nutrition. And it is also critical that they have the skills to take a stand against gender-based violence on their campus, in their society and in the country."
Issues discussed during these outreach programmes include gender and disaster dynamics; students are also invited to discuss reproductive health and their own situations. Emphasis is always placed on the importance of boys and men in the process of acknowledging gender dynamics and participating in a collective response.
UNFPA Pacific provided torches and a personal hygiene kit to the young women and men to support the students during their displacement away from school.
As the people of the Solomon Islands work with state, civil society and development agencies to rebuild lives, as students of Rove Boarding school begin classes at the evacuation centres, we caution that when reproductive health needs are not met effectively and have an impact on the health of the populace, all our efforts would be in vain.