You are here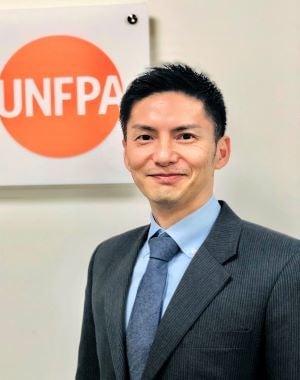 Mr. Iori KATO
Mr. Iori KATO is the Director & Representative of the United Nations Population Fund (UNFPA) Pacific Island Countries, a position he assumed in August 2022. Mr. KATO has spent the last 20 years in UNDP, IOM and UNFPA.
Mr. Kato was previously UNFPA's Representative for the Philippines from 2018-2020, until he was seconded to the International Organization for Migration (IOM) Headquarters in Geneva as Senior Regional Advisor to the Director-General for Asia and the Pacific. Prior to functioning as Representative for the Philippines, Iori was Deputy Representative in Bangladesh from 2014-2018 where he also served as Representative a.i. and spearheaded the start-up and scale-up of UNFPA's humanitarian response to the Rohingya refugee crisis.  
Prior to working for UNFPA, Mr. Kato worked as a UN Regional Coordination Specialist at the UNDG Asia-Pacific Secretariat in Bangkok from 2012 to 2014. Iori also worked for UNDP from 2002 to 2012 in various capacities, including as Assistant Resident Representative in Lao PDR and Special Assistant to Regional Director for Asia-Pacific among other positions. Prior to joining the UN system, Iori worked as a newspaper writer and editor in his home country Japan.
Mr. Kato holds a Master Degree in International Affairs from Columbia University School of International and Public Affairs, New York, and a Bachelor's degree from International Christian University, Tokyo.